Includes keychain with carabiner and also a retractable reel, so it is very easy to use. Just attach it to your pant's waist, backpack straps or similar and stretch it out whener you need it. It will always be at your hand and it even makes a great looking fashion accessory.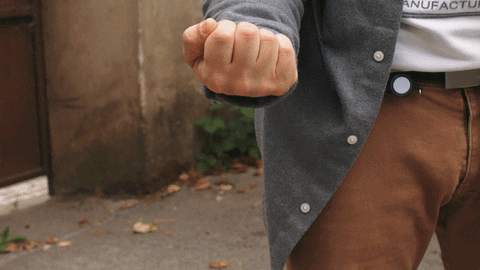 It is made of durable polished antimicrobial plastic.
EFFECTIVE AGAINST BACTERIA
Proven to reduce the presence of illness-causing bacteria on plastics. Tested strains include E. coli, Campylobacter and antibiotic-resistant MRSA.
PERMANENT PROTECTION
The protection never wears off. It's a permanent solution that remains active in your plastic product for a lifetime.
REDEFINES CLEANER PLASTIC
Antimicrobial plastic additives create inherently cleaner and more durable plastic products. Perfect for use in hygiene critical, high-traffic environments.
INCREASED LONGEVITY
The aditives ability to inhibit the growth of degrading bacteria, mold and mildew means your antimicrobial plastic product will benefit from an increased life expectancy.
STOPS THE BACTERIAL STINK
Preserves the aesthetics of your plastic product by minimizing the presence of stain and odor-causing bacteria.
TRUSTED TECHNOLOGY SAFE TO USE
The antimicrobial plastic additives used have undergone extensive independent laboratory testing and have a long history of safe use.